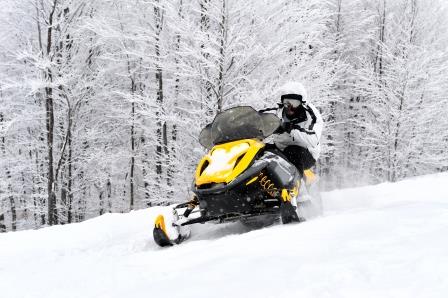 The winter seasons bring along long festive seasons, decorations, lighting, gifts, and happiness. But the best part about the winter season is the white layer of snow covering every inch of the city. Well, many people like to sit back near the fireplace during the winter seasons while others fully exploit it through snowmobiles.
Snowmobiles are a fun ride for many people, and it is only when the winter season starts knocking on the door, people take their snowmobiles out of the garage. But do you know there are several ways through which you can boost the performance of your snowmobiles for winters?
Boosting the performance of the snowmobile is no more an unattainable dream. In this blog post, we look at how you can enhance the performance of your snowmobile without going extravagant with your budget.
Modify the intake
In most cases, the stock intake on your snowmobile is restrictive, and it aids in keeping both the noise and costs down while riding the snowmobile. But if you open up the amount of air entering the engine, it can amplify your snowmobile's performance. You don't need to hire an expert to let more air enter the machine as it is a simple DIY task.
You need to swap out the air box for an open-element air filter. If you want to level up this modification, you can go for a custom air intake system to completely replace the existing system. But in this case, you might need to tune the snowmobile just like you do after using Ski Doo performance parts.
Use an exhaust system.
Instead of griping about the average performance of your snowmobile after modifying intake, you can ensure that the exhaust gases built inside the machine can exit seamlessly and that too in an effective manner. You can consider this as a balancing act, and therefore, you have to stick with a muffler and exhaust system that improves your snowmobile performance without making your ride loud.
There are many options in the market to even out the modification of intake. Like the Ski-Doo performance parts market, the demand for snowmobile modification parts is booming, and there are many brands offering quality modification parts.
Use a different track.
There is no need to stick with the track that comes along with the snowmobile. If you are a snowmobile performance fiend, you can try different ways to test stiffness, size difference, and tread patterns. You might end up from where you started, but you might even find a track combination that offers better performance than the factory-made tracks.
Even expert snowmobile riders suggest using a combination of different tracks to enhance the performance of your snowmobile just like you do by equipping it with Ski-Doo performance parts.
Go big
Another popular method used by snowmobile owners to enhance their ride performance is to bore out the engine cylinder for maximizing the displacement as this increase in displacement generates more power.
You can also bolt on a new cylinder head, and there might not be any need to visit an expert. But in the end, you have to balance both the fueling and ignition system to exploit your modifications fully.
Never settle on the average performance of your snowmobile, as there are many tips that you can use for boosting the performance of your snowmobile. The best part about these modifications is they will not burn a hole in your pocket, and they can be done without the help of a machinist as well.