Do you want to decorate your walls with canvas prints? Great idea! And here are six ways how you can do it the right way. Read on!
When homeowners are redecorating their home, they usually start by replacing the furniture, adding a fresh coat of paint and incorporating decorations. However, throughout the entire process, many homeowners often overlook the importance of wall art. They deal with it last, long after the final coat of paint has dried on the walls.
In fact, wall art is what makes any interior design look perfect and harmoniously put together. Fortunately, there is a wide variety of wall art ideas you can choose from in order to give your decor a whole new look.
For example, one of the most favorite wall art choices among homeowners are canvas prints. They are an excellent way to show off your favorite photos and update your living space in an artistic way. They are also affordable and the image printed on the canvas will always look fresh due to the pigment inks used in the printing process.
So, if you like canvas prints, here are six ways how you can decorate your interior with them.
What's Inside
Match According to Your Color Scheme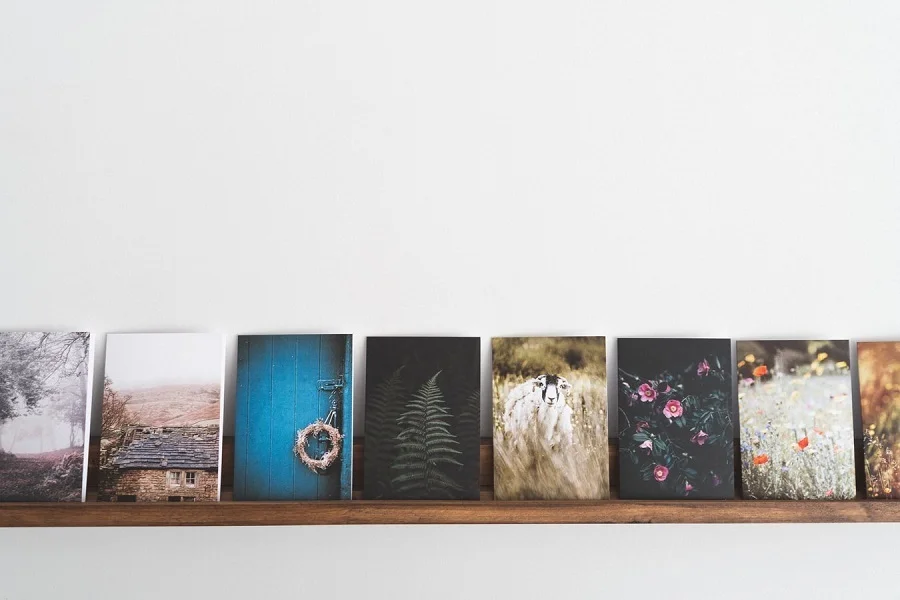 One of the best things about canvas prints is that they are colorful. This means that you can easily incorporate them in any interior decor no matter what the color scheme of your living space is.
For example, if your living room sofa is in a bright color like canary yellow combined with throw pillows with floral indigo tones, you can opt for a canvas print including these hues. You can place the artwork above the sofa which will instantly compliment the living room space.
Or, if the color scheme of your interior is rather neutral, you can still look for a canvas print with vibrant colors to add a little contrast and make it stand out as soon as you walk into the room.
Use It as Statement Piece for Your Blank Wall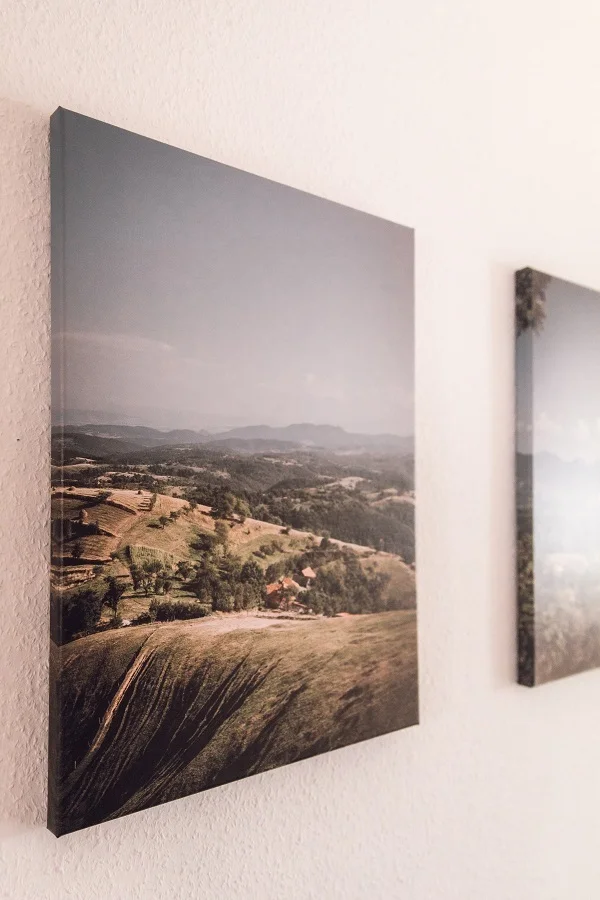 Generally speaking, wall art usually serves as the focal point in any interior. It is usually placed on blank walls in order to add some liveliness to the living space. And canvas prints are the perfect way to be playful and grab your visitors' attention as soon as they enter the room.
For example, large canvas prints are an immediate eye-catcher that can easily bring to life even the plainest wall. They can be a great statement piece especially if you are decorating a minimalist space.
Another way your canvas print can serve as the focal point is by opting for a design that shows your personality. So, if you like natural landscapes, pick a design including natural elements and place it in the middle of your blank wall.
Decorate with Three Prints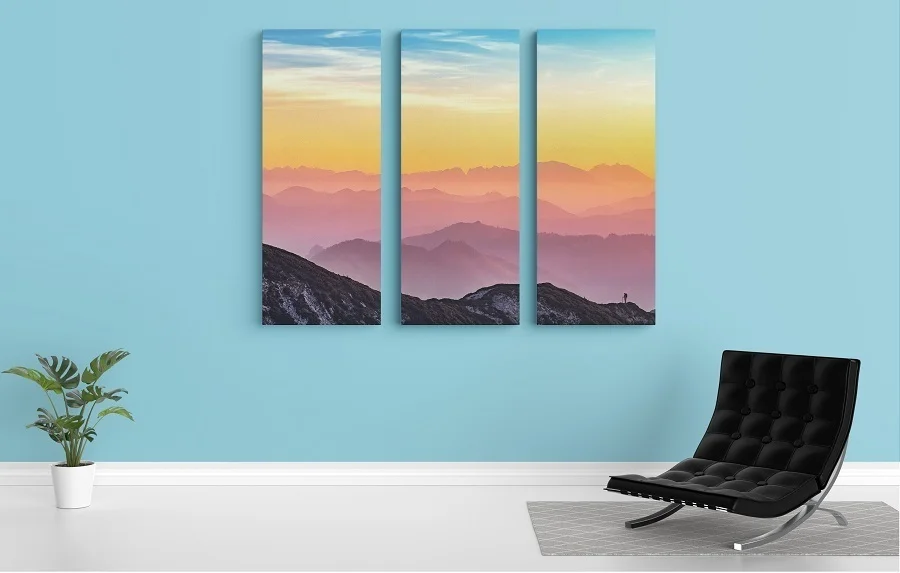 In interior design, the most popular way to decorate items is to follow the rule of three. This rule states that things should be arranged in odd numbers in order to create a more appealing and memorable appearance. And wall art decorations are not excluded from this rule.
So another way you can hang your canvas prints is by following the rule of three. You can either stick to telling a story with your prints or choosing a theme with matching designs to make them stand out.
For example, all three prints can include the prominent colors of your interior. Not only will they match the color scheme of your living space, but they will always be able to create a harmonious appearance.
Mix with Other Wall Art Ornaments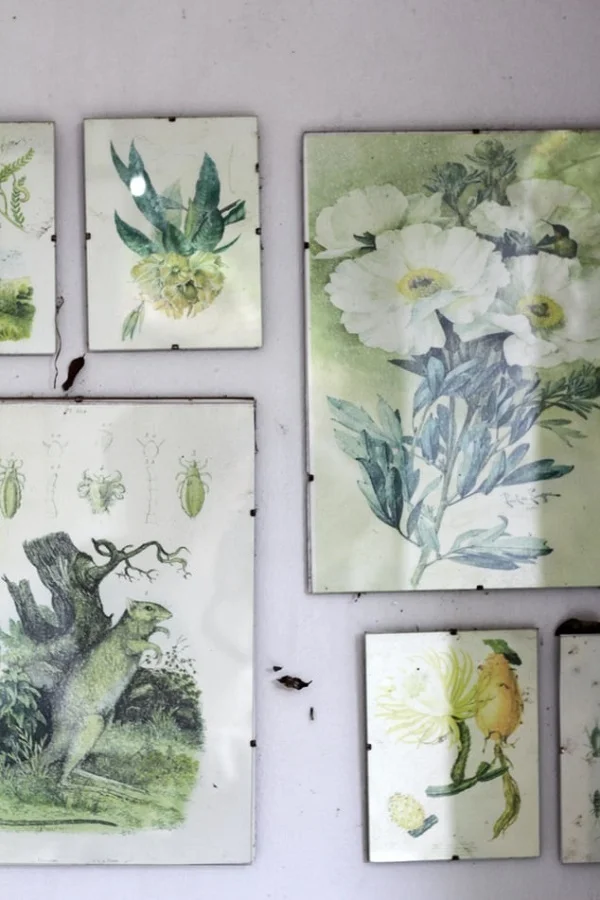 Gallery walls have been widely used by homeowners as they are considered the perfect way to create a visual appeal to any decor. Instead of scattering all kinds of wall art on your walls, you can create one gallery wall including a canvas print as your statement piece.
For example, you can hang a large canvas print in the middle of your wall and surround it with other smaller prints. You can even choose to tell a story with your prints by picking a common theme and arranging the prints in such a way as to add character to your living space. Or, if you want to keep it traditional, you can surround your large canvas print with other wall art items such as framed family photos.
Add Sconces to Make Your Prints Stand Out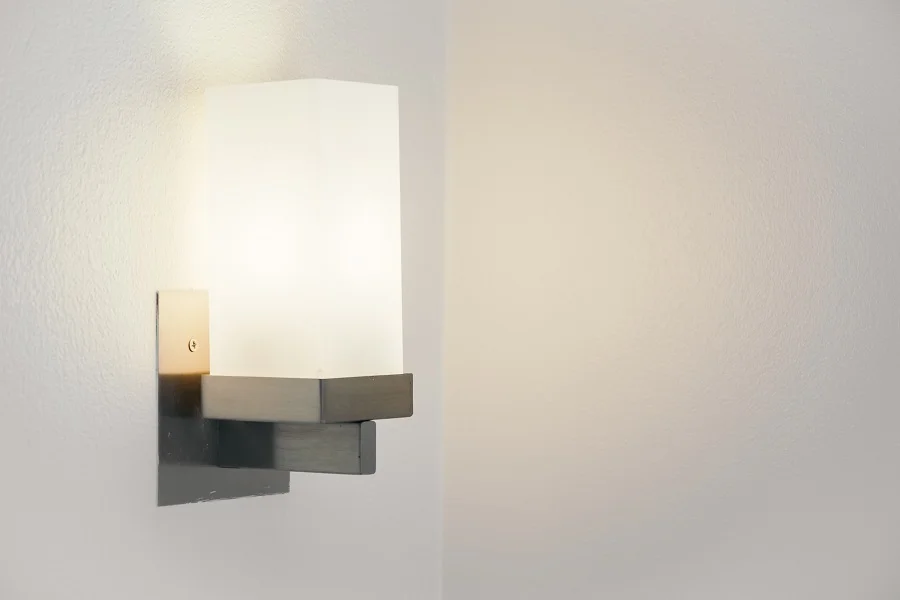 Wall sconces are regarded as the perfect solution to lighten up any room and enhance your design. They are usually placed in hallways, dining rooms and bedrooms to emphasize artwork and provide a stylish look to the interior.
In general, canvas prints easily make an excellent statement piece in any living space. However, if you want to highlight the artwork and invite more attention to it, you can add scones.
For example, if you have a large canvas print in your dining room, you can place the sconces right above the print. Black scones are the most commonly used type because they can suit all themes and colors and are perfect if you are looking to achieve more elegance in your dining room.
Ditch the Frame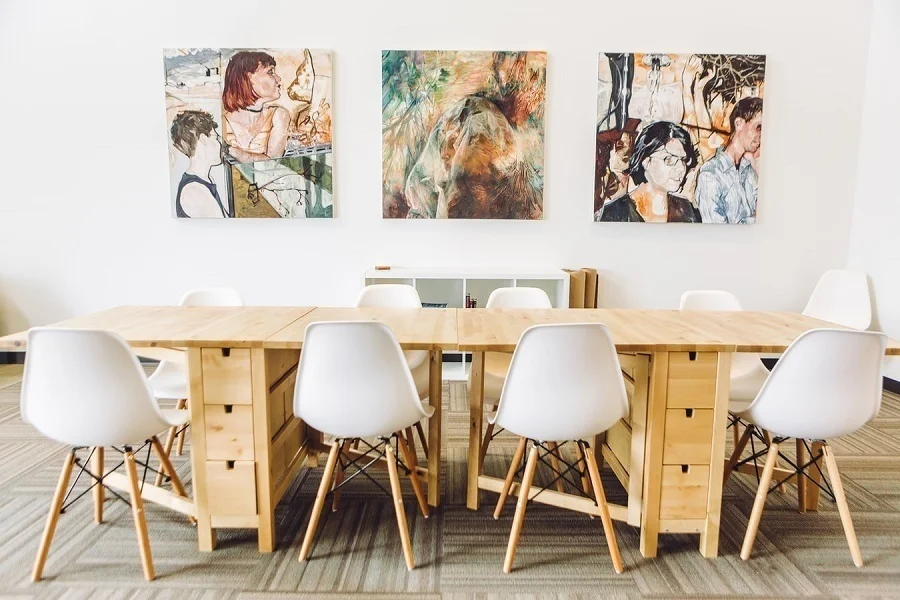 Generally speaking, frames help to make any artwork pop, especially if they are colorful. However, one great thing about canvas prints is that they don't require frames in order to make a statement in your interior. They can be hung directly on the wall making the room look sleek.
In fact, the canvas has a unique texture making the fabric more attractive, so hanging a frameless canvas print will undoubtedly offer more elegance in any decor. This is especially true if your interior design is rather minimalistic and you are looking to achieve neatness in your living space.
Also, if you are telling a story with your canvas prints, frames can easily break up the flow of the story especially if they aren't appropriately added.
The Takeaway
If you are looking to add more personality into your living space through wall art, then canvas prints are the perfect way to go about it. They are affordable and can easily transform any interior by adding more life to it. The beauty about them is that they are a versatile piece of wall art that you can customize however you want. From family photos to natural landscapes, you can choose any design you want and highlight it with wall art lights. If you need help with how to hang your canvas prints, refer back to this guide and decorate your interior with ease.