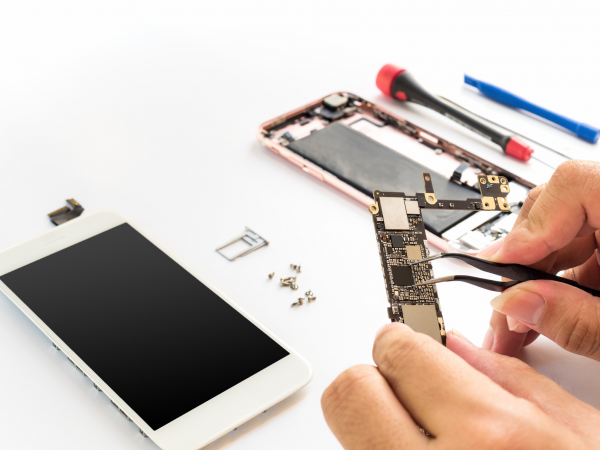 Is the storage full? Don't worry; freeing up a little space on the phone doesn't require much time. Companies introduce handsets with base storage options of 64GB or 128GB, which quickly fill up due to the rise in application usage over the years. It is hardly surprising that people have hundreds of videos and images on their phones. Don't be upset if your phone doesn't have a slot for microSD cards for additional storage. There are various methods for making room for future content. In this blog, we have compiled a list of steps you take to free up space on your phone suggested by mobile repair shops.
Mobile Repair Shops Expert's Guide to Free Up Space On a Smartphone
Most of us run out of storage space because of all the pictures and recordings we take. It frequently occurs at the most inconvenient times, such as during a child's first footsteps, celebrity sightings, or amusing pet behaviors. Follow these easy instructions to make sure that you always have space for the next big shot.
Use Cloud Storage
If you don't feel like sorting all your files or don't have the time to do so, just upload everything to a cloud storage service like Google Drive, Dropbox, or iCloud. Delete those you don't want to keep in your SD card or phone's internal storage. You can automatically back up your photos when you have WiFI connectivity. In this way, you will always have a high-resolution copy saved.
Backup Your Files Locally
If you want to avoid cloud storage services' subscription costs and limitations, then backing up your data to a hard drive or your PC is a good option to keep everything safe and free up space on your smartphone.
Make Low-Resolution Videos
Most of today's high-end smartphones are capable of recording videos with an 8K resolution. When viewed on a 4K or 8K enabled TV or monitor, these high-resolution recordings are sharper and contain greater detail. However, videos with greater resolutions require a lot more storage space than HD ones. Adjust your camera to take pictures at a lesser resolution to minimize data usage if you don't require 8K or 4K videos.
Uninstall Unnecessary Applications
Most mobile repair shops recommend deleting unnecessary applications as they can cause many problems. You can delete the ones that take up storage space but aren't used frequently. Simply go to your phone's settings, select Apps to see which applications take the most space, then hit the trash can symbol to uninstall. The Google Play Store app even displays how much space you would free up by removing the chosen apps. The simplest way to remove multiple apps at once is in this manner.
Clear Cache
Each application downloads and/or stores data on your phone. Facebook, for example, may keep cache files and login details. Similar to how you can download media for offline viewing on Netflix, and many other apps, doing so makes use of the phone's storage.
While some of this data is kept in "cache"-designated special storage, some parts are kept on the device itself. To free up more memory on your cell phone, mobile repair shop professionals suggest erasing cache and other unnecessary or temporary data.
Visit The Nearby Electronics Repair Store in Antioch For More
Do you live in Antioch and have a phone with full storage? Try the above-mentioned tips to free up space on it. If it still does not work, your phone may have serious hardware issues that need to be fixed. Take your phone to a reputable
mobile repair shop in Antioch like EE Repair
. Their professionals will ensure that all your smartphone problems are fixed in no time.