Apple has overtaken Android overseas, with more than half of the devices in use here manufactured by the Cupertino company. The California company has never had such a large market share.
More than half of the smartphones used in the United States were manufactured by Apple, so the company's devices are used by more people than Android smartphones or the Samsung writes the Financial Times, citing data from Counterpoint Research. Apple passed the milestone in the quarter ending in June, according to the research firm.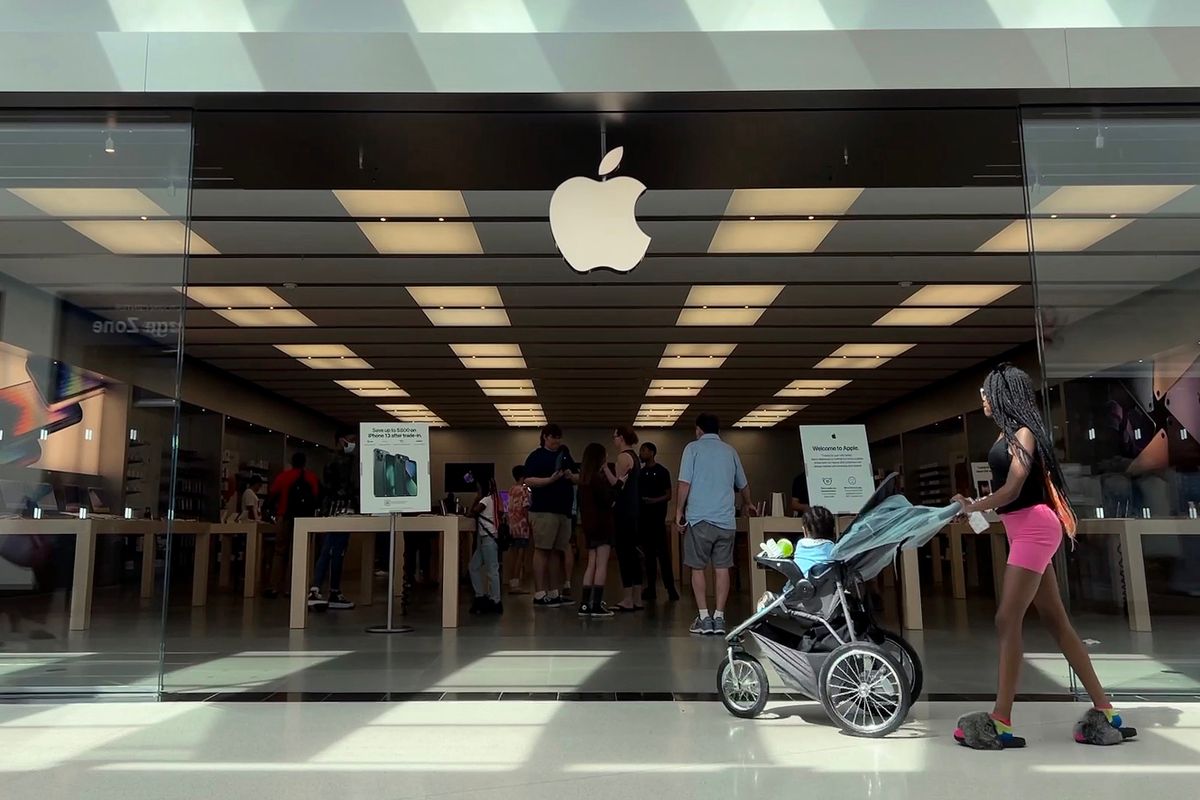 The rest was provided by 150 devices (Samsung, Lenovo, etc.) on which Google's operating system was installed.
The numbers were measured based on the so-called active installed base, which includes not only new phone shipments but all devices in use. For example, the devices of those who get Apple devices on the second-hand market, or who have been using their old phones for years.
"Users are rigid and difficult to switch when it comes to operating systems, but in recent years more and more people are choosing iOS devices," said Jeff Fieldhack, director of research at Counterpoint. According to him, this change can be repeated anywhere in the world.
According to CCS Insight analyst Ben Wood, it was not a sudden big jump, Apple has been quietly increasing its share for years, and this year for the first time in its history it managed to surpass 50 percent and beat Android overseas including the Infinix price.
About 860 million people have subscribed to the various services of the apple company globally (Apple TV+, Apple Music, Apple Arcade, iCloud, Apple Fitness).
Revenue from these resulted in a profit margin of over 70 percent, and revenue from services was twice that of device sales. The reason behind this is that owners of not only new but also used and old devices pay for services and buy applications.
With Android dominating the rest of the world, there are plenty of opportunities for Apple to increase its market share. In connection with this, the iPhone 14 will debut on Wednesday next week, which will significantly boost sales.
The iPhone debuted in 2007, and a year later, phones equipped with Android appeared. In the next two years, sales were dominated by devices from Nokia, Motorola, and BlackBerry - these smartphones used their own operating systems - and in 2010 smartphones equipped with Google's solution left everyone behind. Apple's market share in the United States never reached 50 percent, but after 12 years it did. For the Samsung new model 2022 price in Pakistan, we could only hope these to drop a bit.
Experts unanimously praise Tim Cook's work.
"Cook took what Jobs gave him and built an empire out of it"
said Ben Wood. By the way, the head of Apple stated in June that more users than ever before switched from Android smartphones to the Apple company's devices.